Internal Chat
Team communication, simplified.
Improve Team Communication
Internal Chat helps your team communicate faster, making you more productive, less stressed, and creating an environment that customers will love. Quiet the obtrusive over-head paging system that annoys customers. Quickly send a message to a teammate, get a reply, and move on.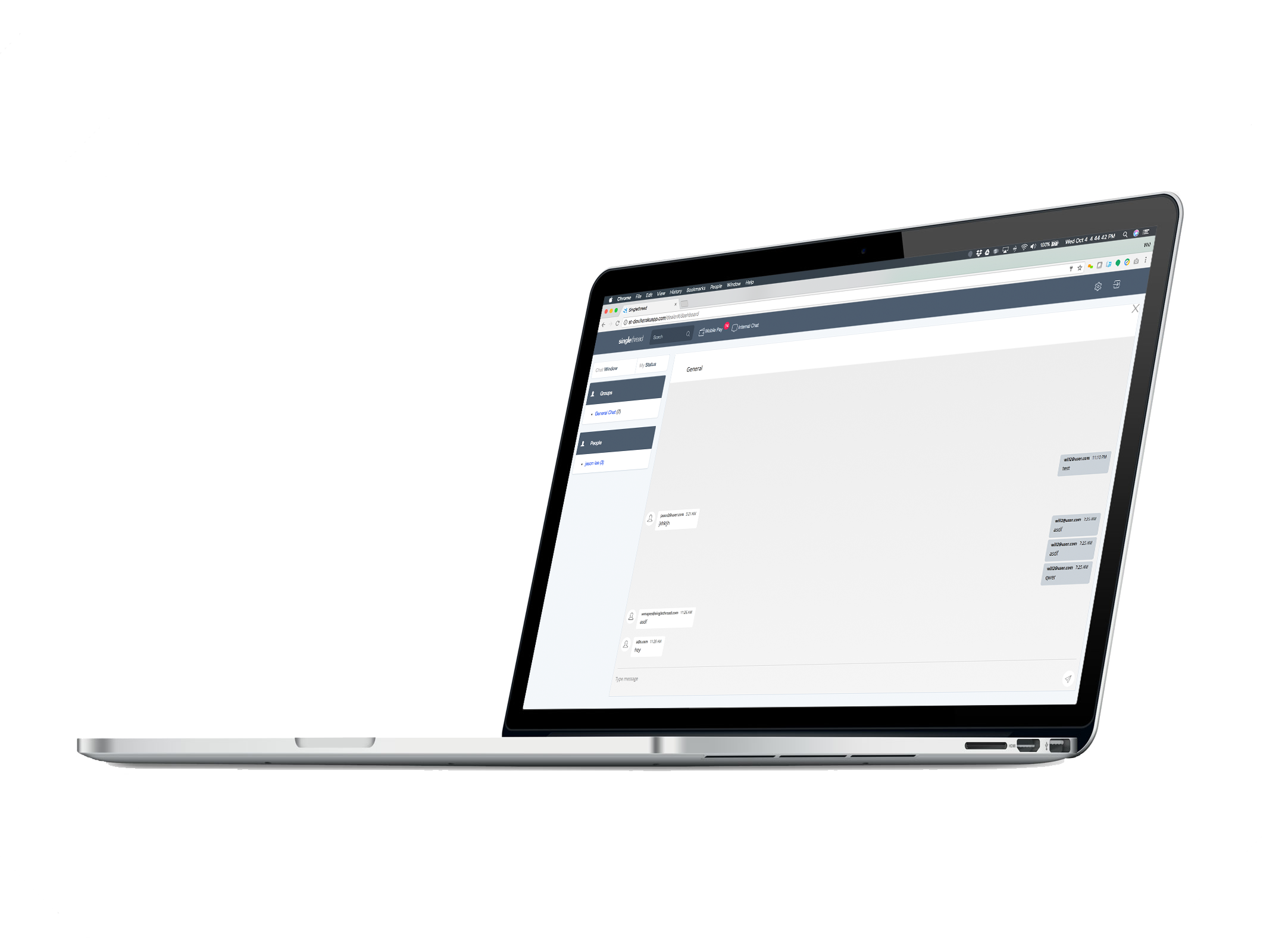 More Effective Than Email
Sending an email that no one checks is a waste of time. Internal chat is integrated into Singlethread so your team gets the message in an instant.
Hold a meeting, request a porter, ask for an available tech - the possibilities are endless. Group together your team, communicate, and move on.
Discuss an RO, a challenging customer, or just about anything privately between two parties.
With real-time notifications keeping you current on any internal communicatons, your team will be in-the-know all the time.
Chat with your team without leaving Singlethread. Keep tabs on customers and your team all in one view.
Free with Product Packages
The more people you have using Singlethread, the more you'll love Internal Chat. Contact us for details.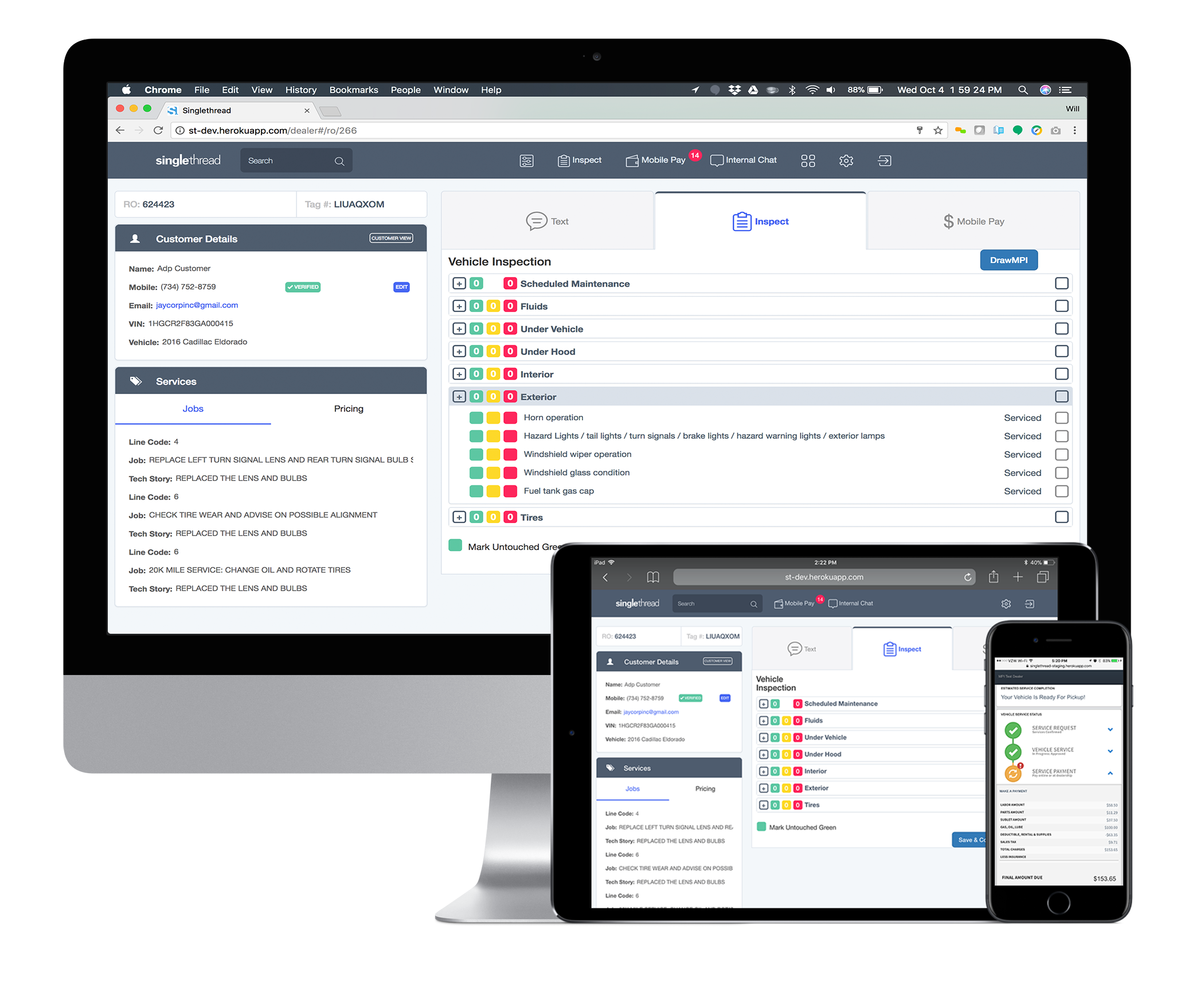 Internal and External Communication - All in one view
Poor communication can be a major bottleneck to the number of vehicles you service, negatively impact the customer experience, and ultimately cost you money. With Singlethread, you have the power to quickly communicate with employees and customers, all in one seamless view.