Team Chat
Service team communication, simplified.
Improve Team Communication
Poor communication can be a major bottleneck to the number of vehicles you service, negatively impact the customer experience, and ultimately cost you money. With Singlethread, you have the power to quickly communicate with employees and customers, all in one seamless view.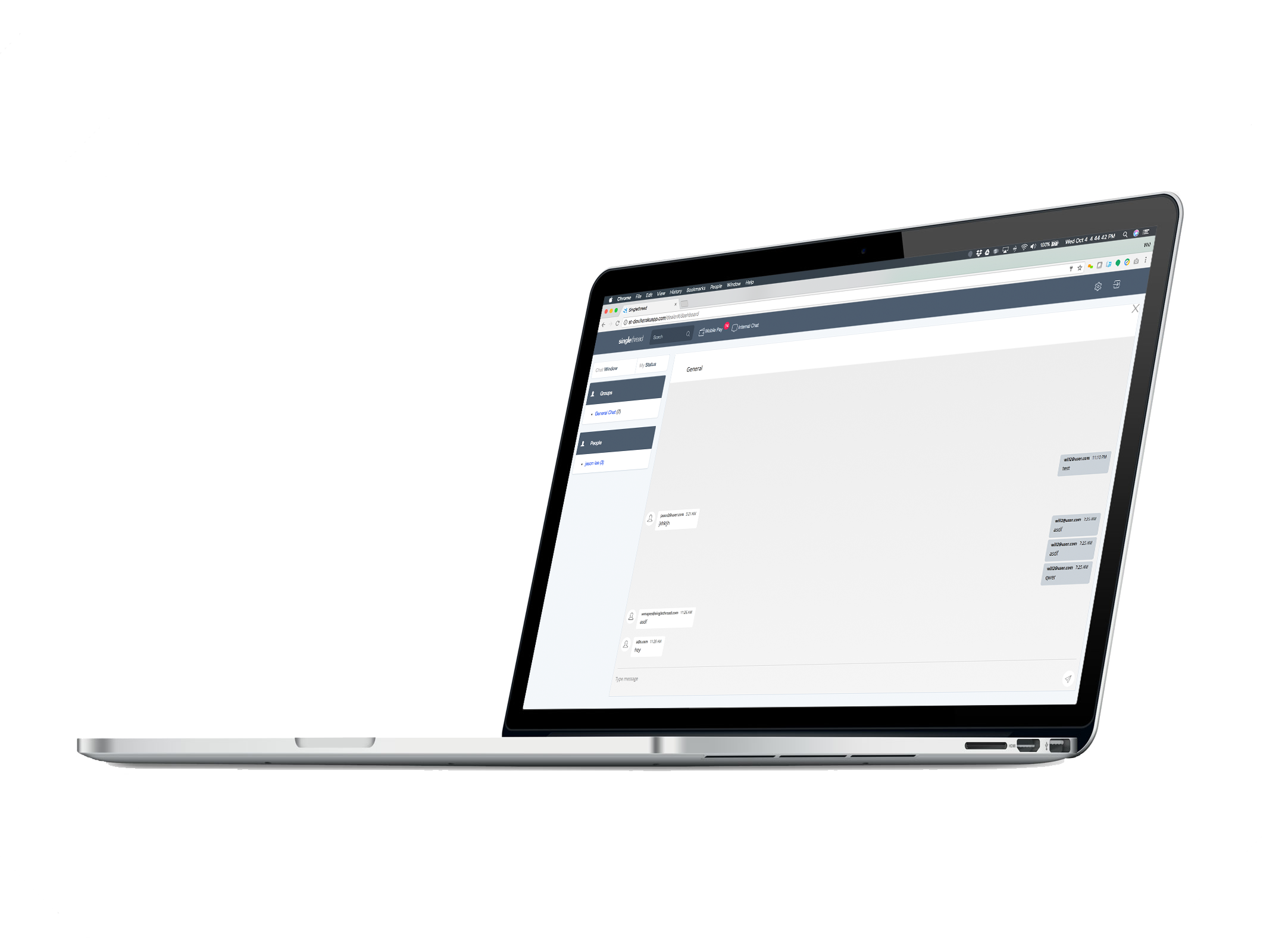 With automatic Repair Order flagging, your team is immediately notified of urgent requests which shortens the repair cycle.
Hold a team meeting, send a request to all porters, ask for an available tech - the possibilities are endless.
Discuss an RO, a challenging customer, or just about anything privately between two parties.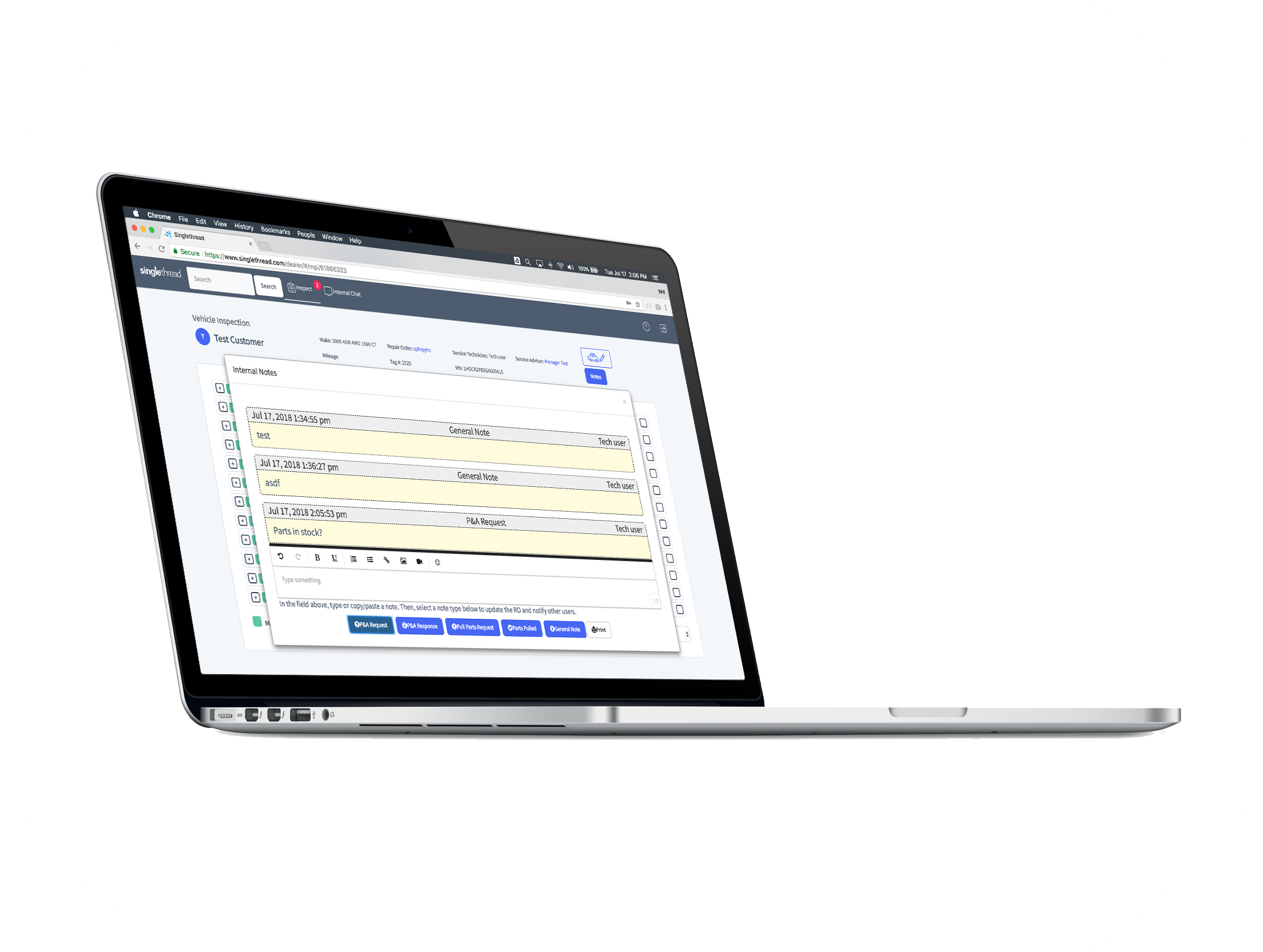 Real-time RO Collaboration
Singlethread provides your team with a unified workspace on every RO. Techs can notify Advisors, Advisors can consult with parts, and everyone is all on the same page.
Desktop and push notifications ensure that urgent requests are filled right away to keep your team on task.
More Effective Than Email
Chat with your team without leaving Singlethread. Keep tabs on customers and your team all in one view.
Free with Product Packages
Singlethread offers free Team Collaboration tools with certain product pacakages. Contact us for details.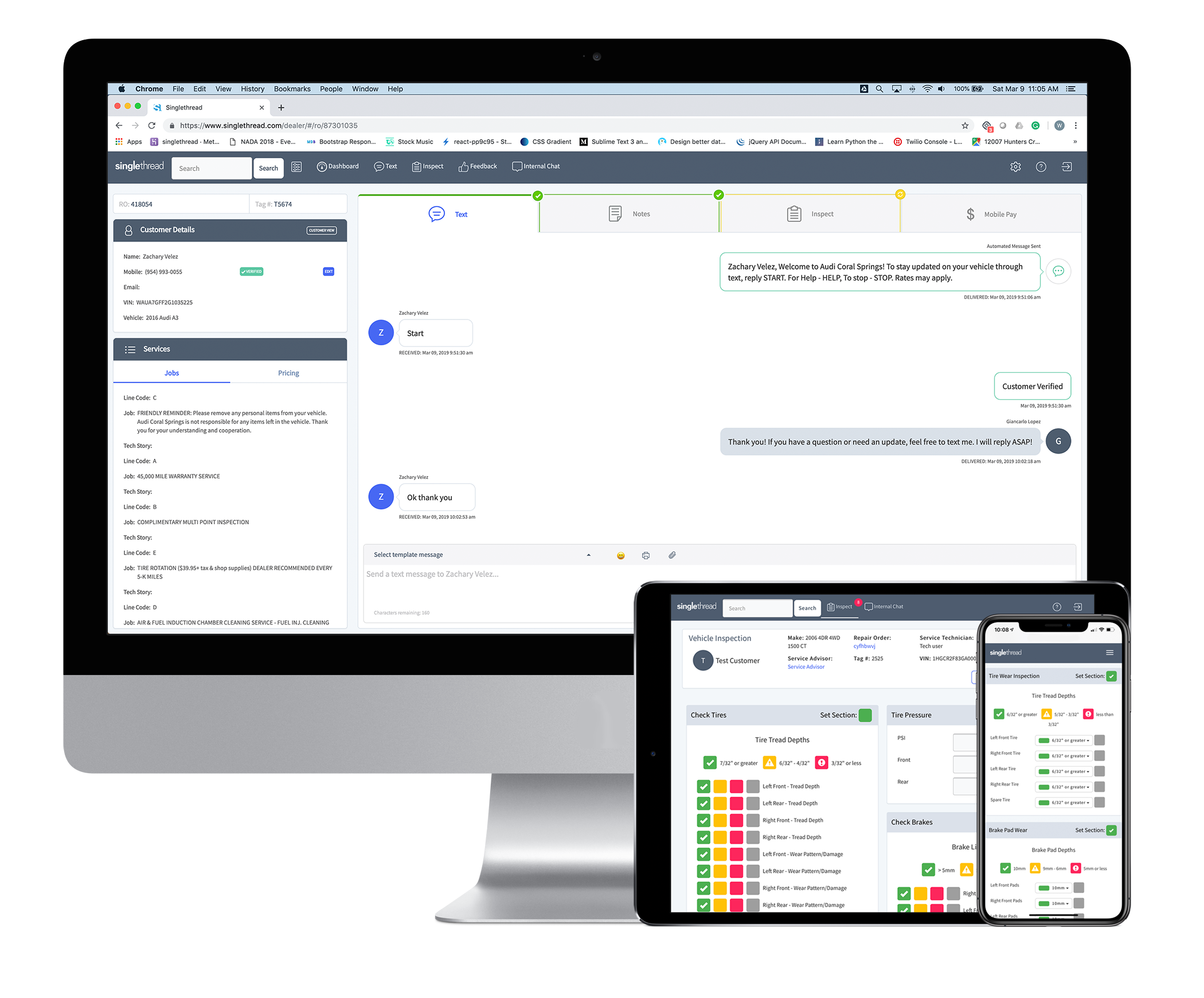 It's Seamless with Singlethread
Singlethread's modules integrate in a seamless design. Start working on your desktop and continue on your mobile. Quickly update a customer with a Text, send an video in an instant, and capture payments with Mobile Payments. Get in, get out, get on with your day.