Text Messaging
Simplify your Service Department.
The new standard for customer communication
Singlethread is the easiest text messaging tool in the automotive industry. It simplifies communication with customers, shortens the vehicle repair cycle, and helps you sell more to mobile customers. See it live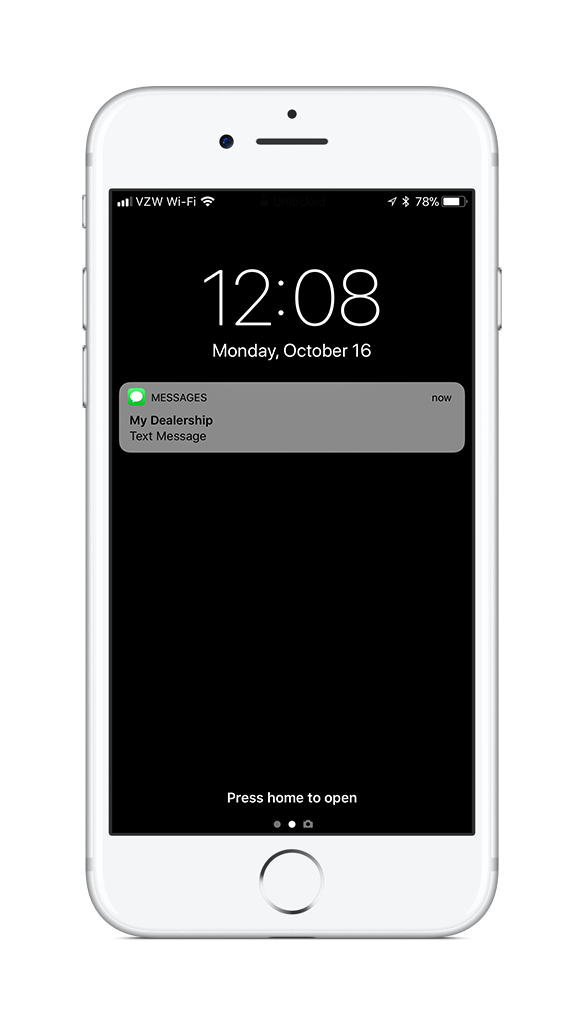 Certified, real-time DMS Integration saves service advisors time by eliminating duplicate data entry. Singlethread gets to work, automatically.
Automatic Progress Updates
Singlethread can automatically text your customers for you. Set and forget, or use a template message to keep your customers updated.
Don't miss a thing. With real-time mobile, desktop, and email notifications, your team will know immediately when a customer text messages the dealership.
A searchable archive makes your history useful. Every text, document, picture, or video in Singlethread is archived and available through search.
A picture (or video, or file) is worth a thousand words. Singlethread allows you to send and receive attachments over text message.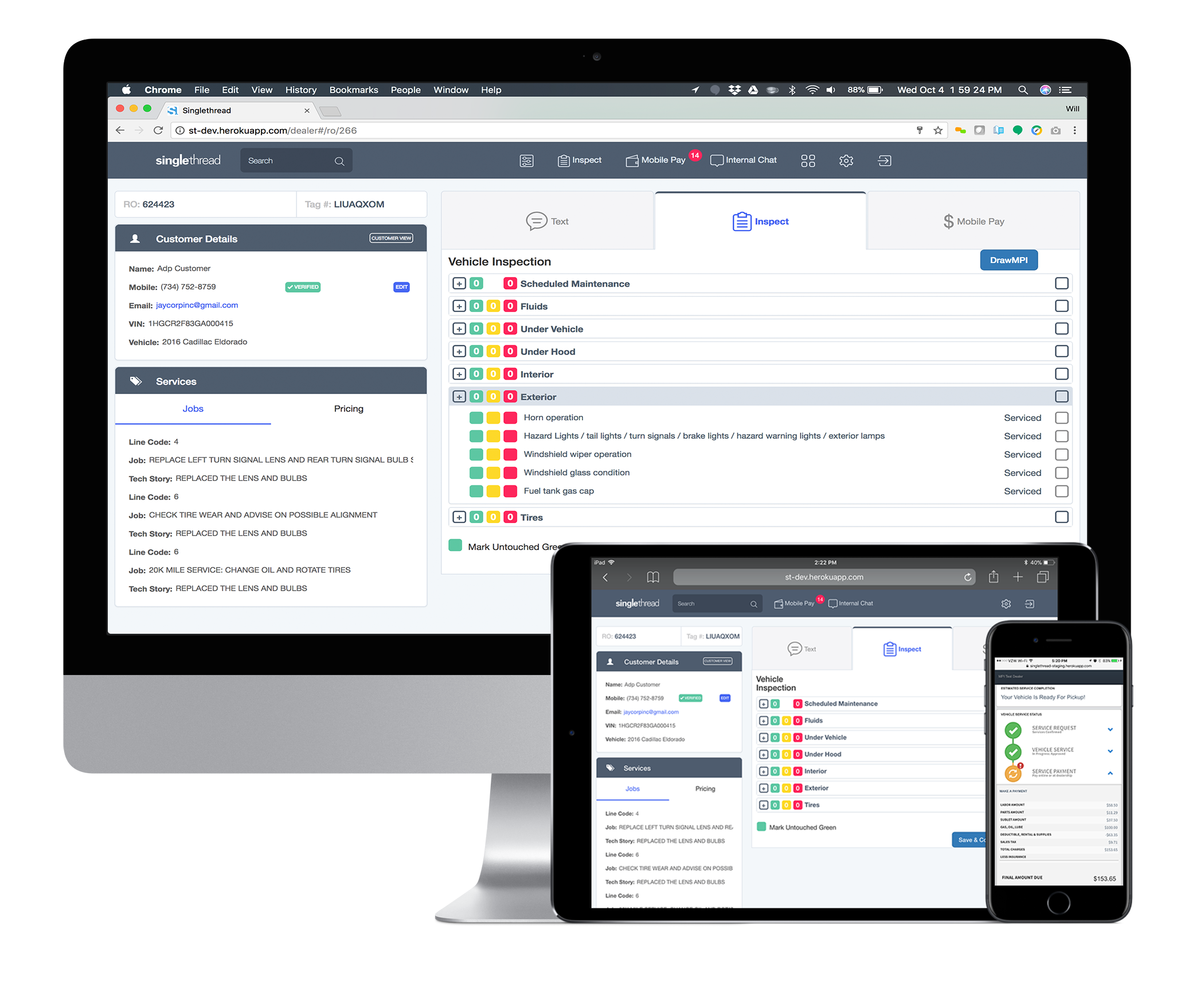 It's Seamless with Singlethread
Singlethread's modules integrate in a seamless design. Start working on your desktop and continue on your mobile. Quickly update a customer with a Text, send an inspection in an instant, and capture payment with Mobile Payment. Get in, get out, get on with your day.
Simplify Customer Communication
Service Advisors love the simplicity and results of Singlethread. It only takes minutes to learn and saves hours per day.