Text Messaging
The new standard for customer communication.
Simplify your service department
Singlethread is the easiest text messaging tool in the automotive industry. It simplifies communication with customers, shortens the vehicle repair cycle, and helps you sell more hours per RO.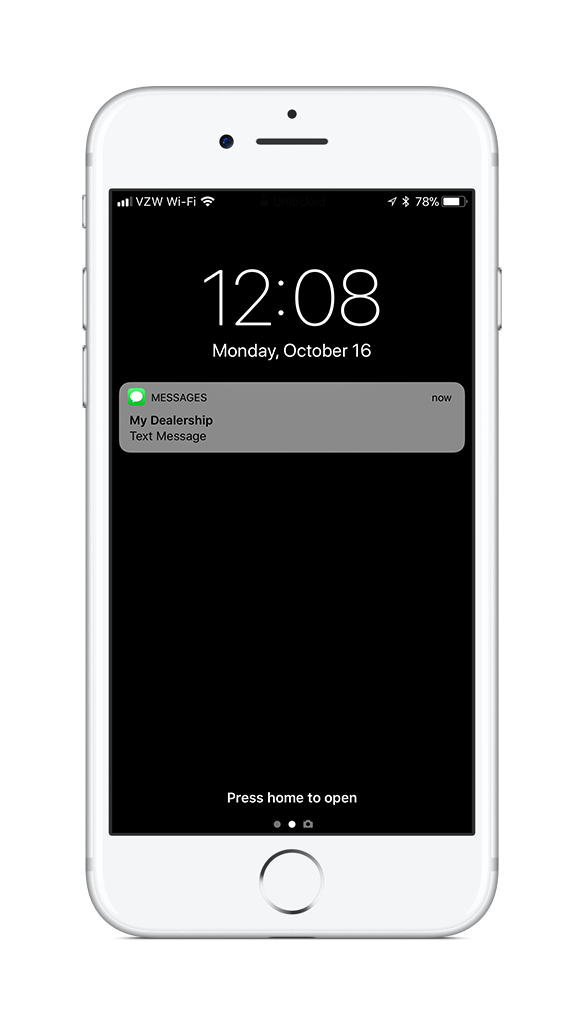 Certified DMS Integration
Certified, real-time DMS Integration saves service advisors time by eliminating duplicate data entry.
With A.I. working behind the scenes, Singlethread can automatically deliver text messages keep all of your customers updated.
Singlethread is the only provider that integrates mobile payments to your existing merchant account with no additional fees.
---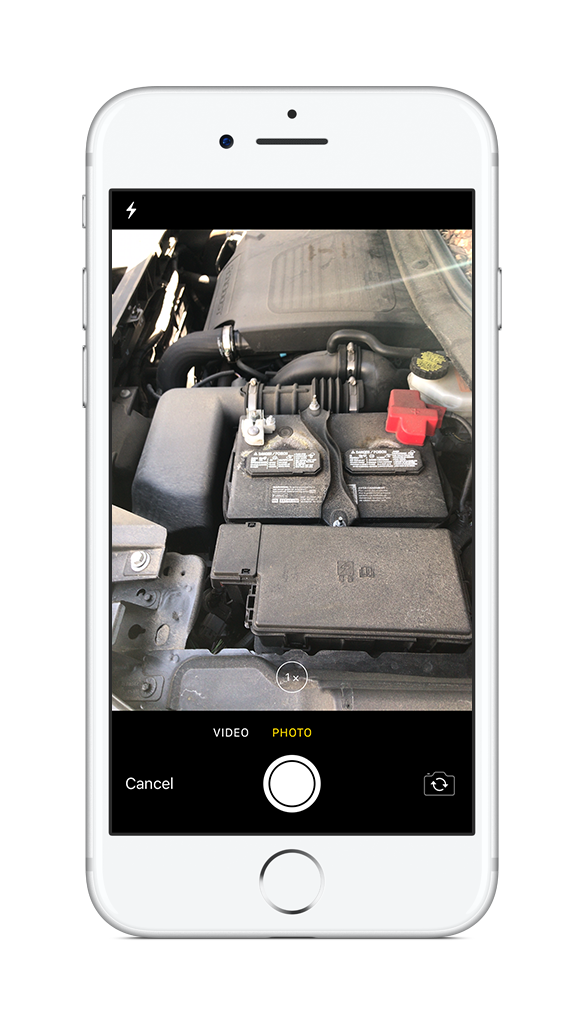 Pictures and Videos In a Snap
There's nothing like a picture or video to help a customer understand the extent of their repairs. With Singlethread's mobile app, you can effortlessly send pictures and videos of the vehicle to the customer.

Data storage in Singlethread is unlimited. Shoot as much as you need and Singlethread will store all of your media indefintely so you never lose a file.
Singlethread makes video simple. Open Singlethread on any device, shoot a video, press send. That's it.
30 seconds to one minute is all it takes to show a customer what's broken and why their safety and comfort depends on fixing this issue.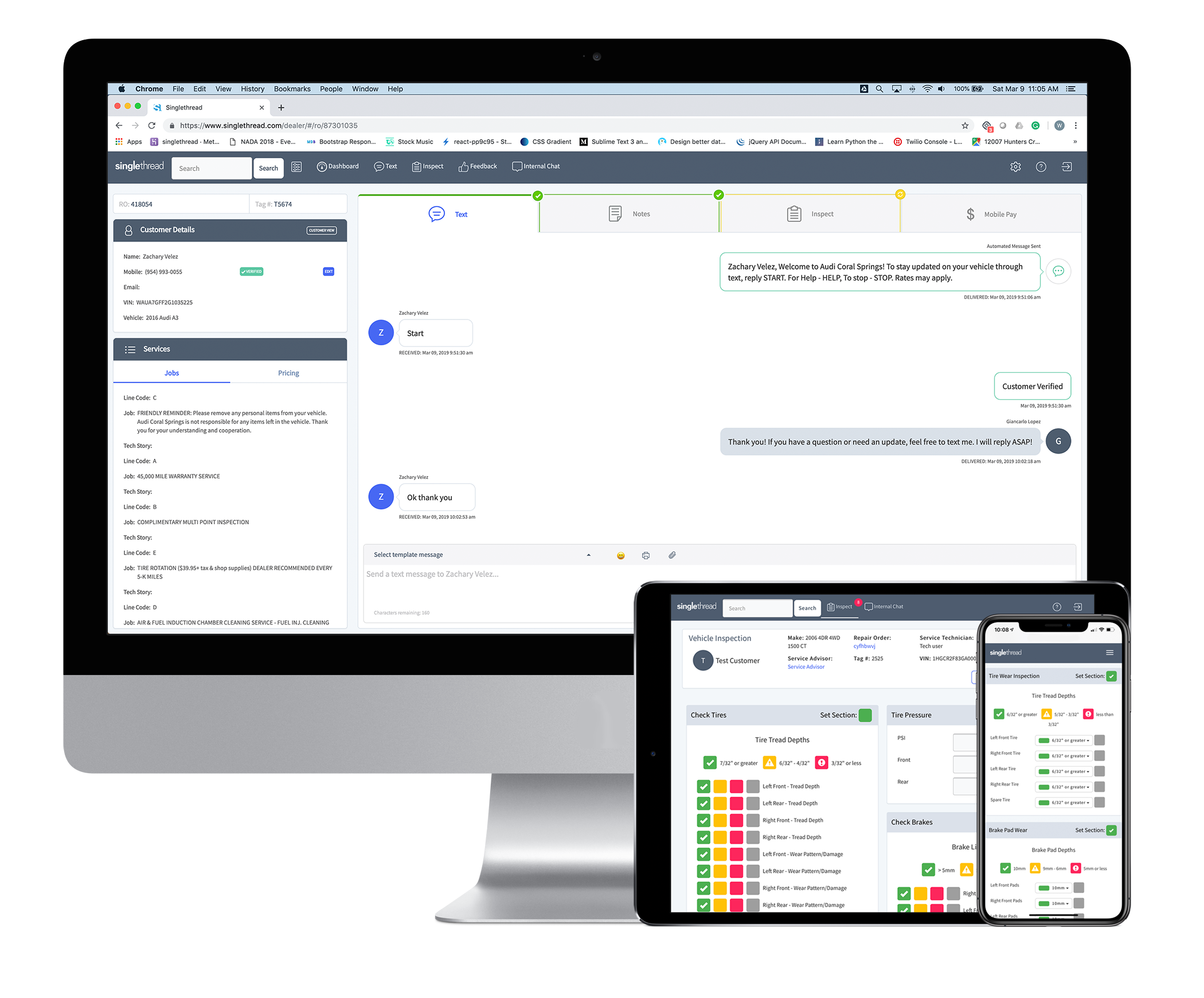 It's Seamless with Singlethread
Singlethread's modules integrate in a seamless design. Start working on your desktop and continue on your mobile. Quickly update a customer with a Text, send an video in an instant, and capture payments with Mobile Payments. Get in, get out, get on with your day.