Vehicle Inspections
Easily transition from paper to digital.
Delivery Makes All the Difference
Singlethread Vehicle Inspection replaces messy paper forms that don't get used with pictures, videos, and mobile quotes that help you sell more hours per repair order.
---
---
Singlethread inspection videos are the easiest way to help customers understand what needs to be done. It's professional, fast, and simply helps you sell more.
Inspections in Singlethread are delivered to customers when you need them to make a purchasing decision, not after. It only takes a second to send via Singlethread text message.
---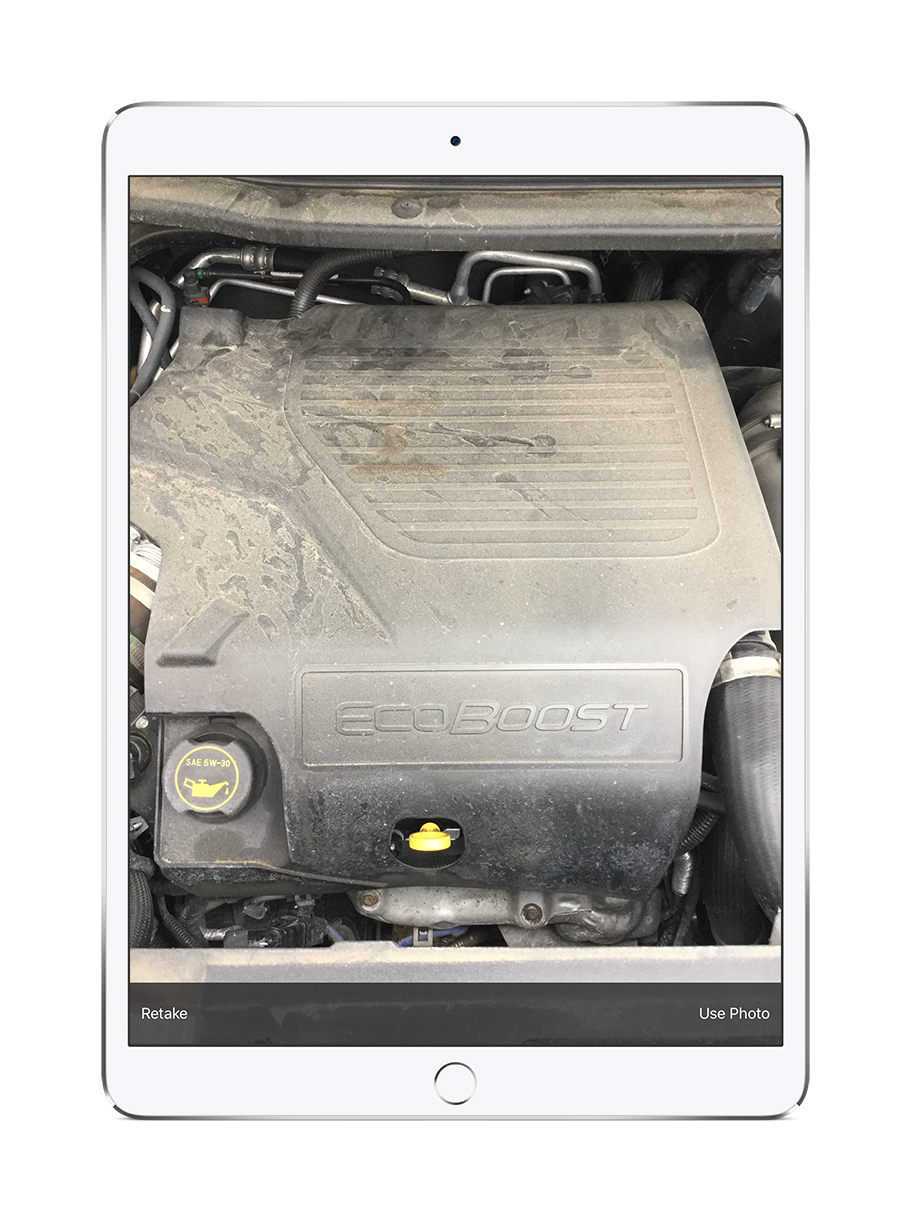 OEM Inspection Forms Supported by Video
Singlethread brings you the best of both worlds - video inspections and digital versions of OEM inspection forms. Some customers still prefer printed inspection reports and Singlethread allows you to do both.
Your traditional paper forms are digitized to a mobile-friendly format that is fast, easy to complete, digital version.
Completing an Inspection in Singlethread takes only a few minutes. And with mobile apps, Inspections can be completed on any mobile device.
Singlethread's automatic reporting makes it simple to identify issues and pinpoint process breakdowns.
---
Improve Teamwork, Service More Vehicles
Singlethread saves your team time by combining electronic dispatching and team collaboration tools directly in one easy-to-use workflow. Singlethread's unique process eliminates common bottlenecks and replaces them with an easy teamwork-based workflow.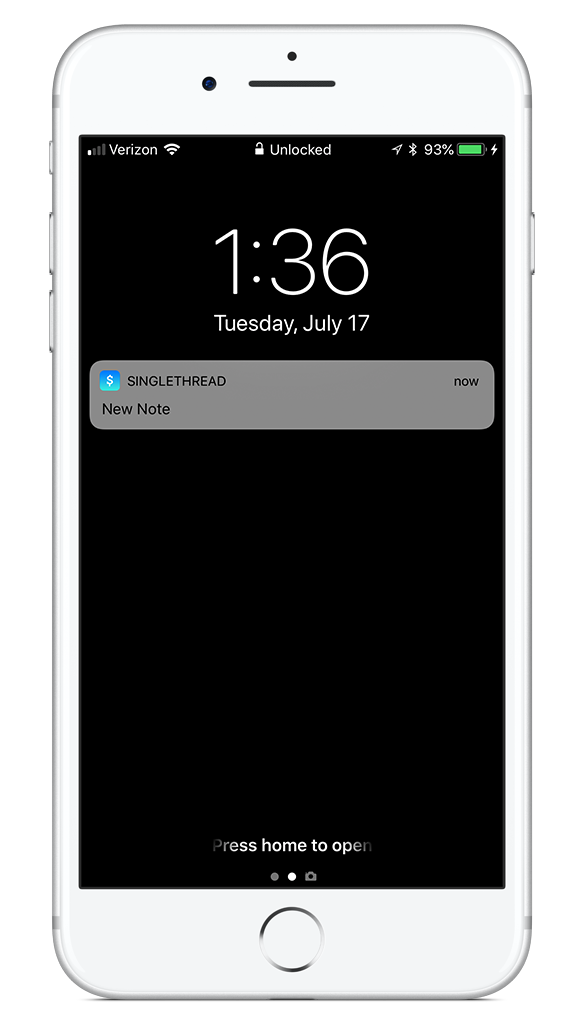 Not using electronic dispatching in your DMS? Not to worry. Singlethread offers technician dispatching included with Inspect.
Share Videos, Pictures, Notes
Share notes and media between techs and advisors so quoting work is seamless and fast.
Parts Department Collaboration
With real-time notifications and chat, you'll keep the parts team in the loop in a matter of clicks. Learn About Chat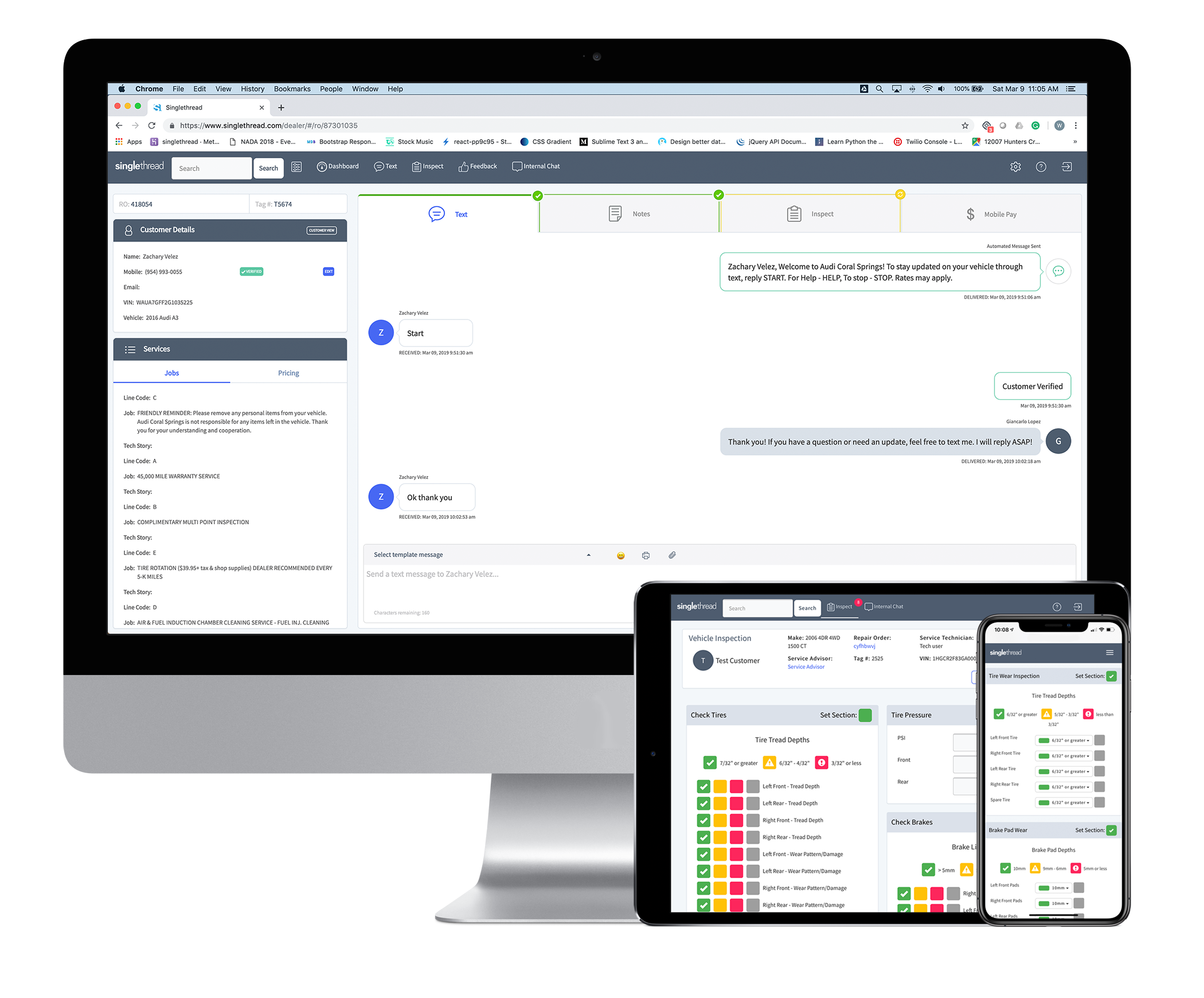 It's Seamless with Singlethread
Singlethread's modules integrate in a seamless design. Start working on your desktop and continue on your mobile. Quickly update a customer with a Text, send an video in an instant, and capture payments with Mobile Payments. Get in, get out, get on with your day.