Customer Follow-Up
Automatic Service Visit Follow-up.
Automate Your Follow-up
Singlethread automates your customer follow-up. Completed in real-time and on-schedule, you'll never have to worry about the follow-up process again. With built-in mobile app notifications and dashboard, you'll spend less time following-up and more time generating revenue.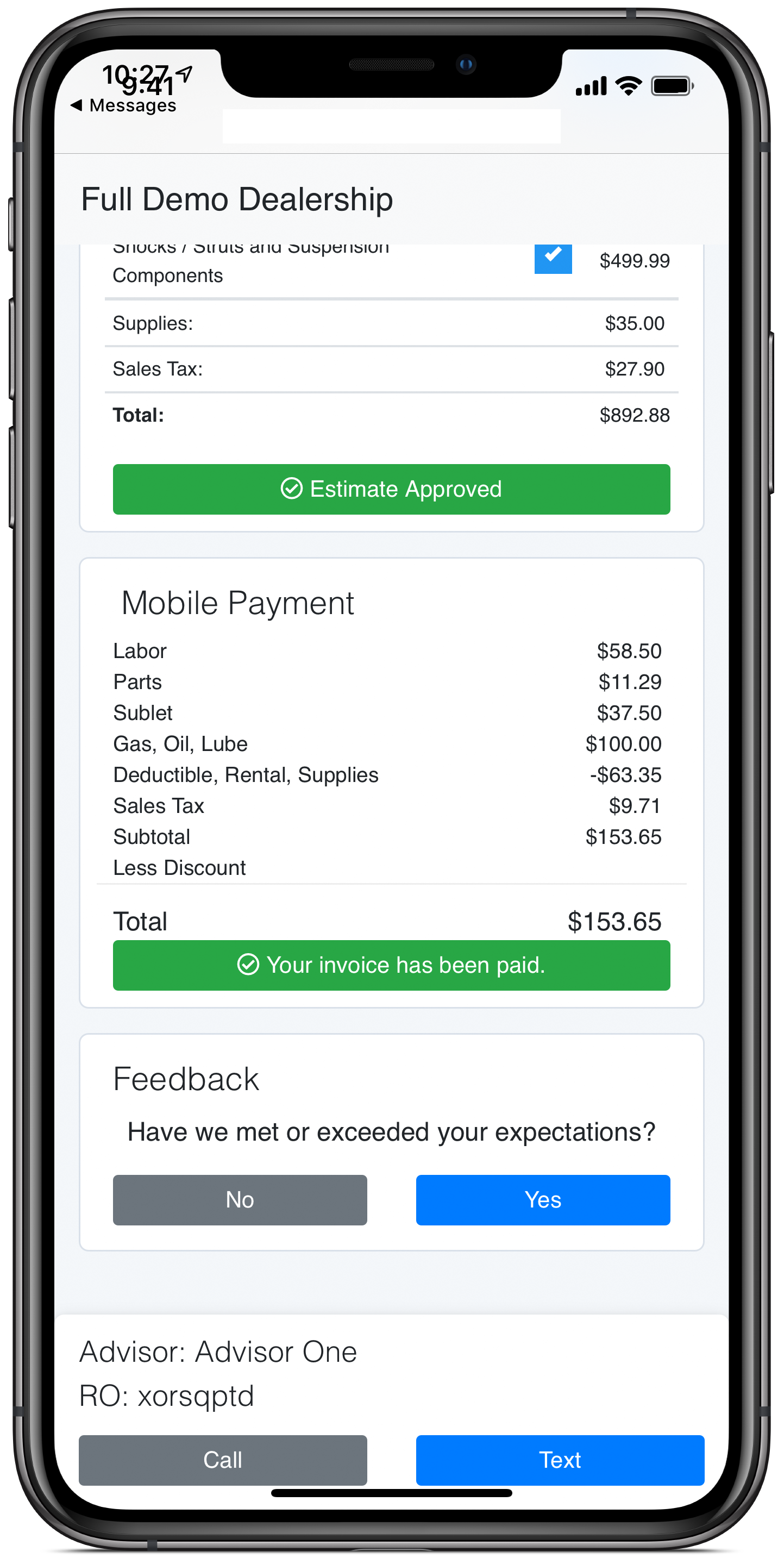 Singlethread can be configured to automatically follow up for you. Using a manual template can also add a nice personalized touch.
Get a negative review? You'll know immediately so you can solve problems this minute, not next week.
Sent automatically and within business hours, you'll capture feedback and won't interupt customers at the wrong time.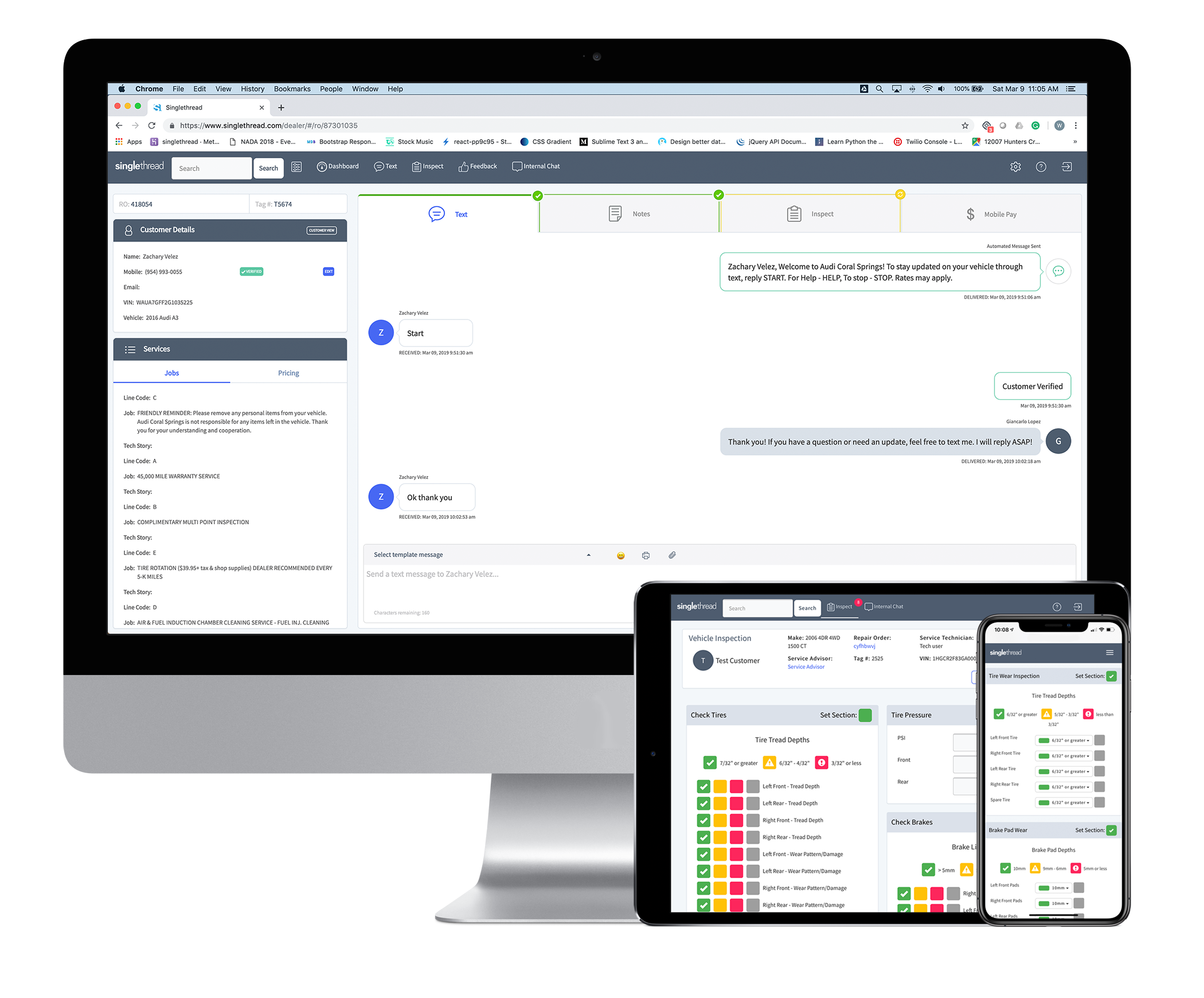 It's Seamless with Singlethread
Singlethread's modules integrate in a seamless design. Start working on your desktop and continue on your mobile. Quickly update a customer with a Text, send an video in an instant, and capture payments with Mobile Payments. Get in, get out, get on with your day.