Mobile Pay
Get your customers in, out, and on their way.
Capture Payments from Anywhere
Customers love the flexibility and convenience of mobile payments at retailers worldwide. Singlethread brings that same great experience to your service department. Eliminate the frustrating line-up at the cashier and help advisors self-cashier with ease.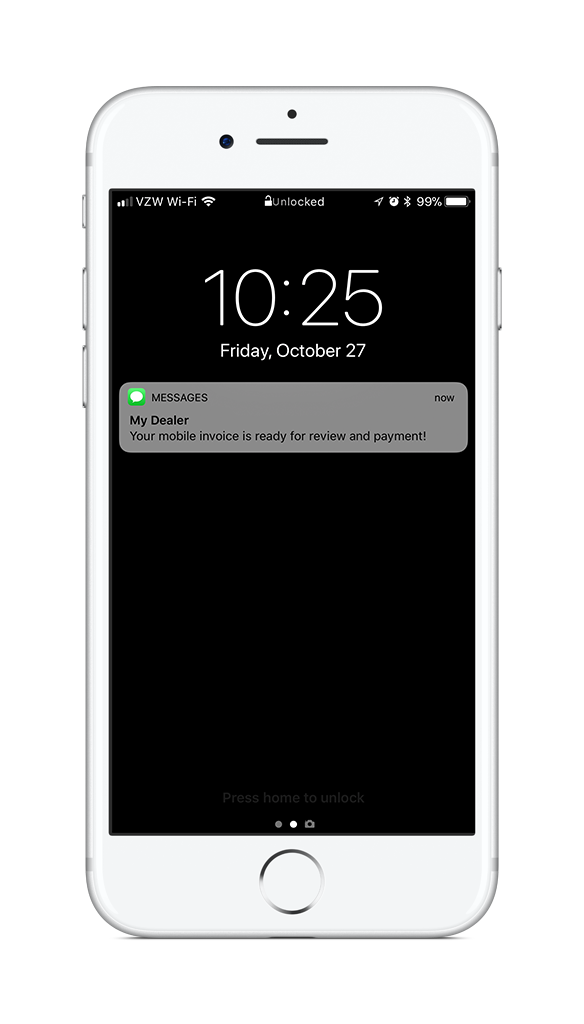 Changes in the office are difficult. That's why with Singlethread, we don't force you to change merchants. You keep your existing merchant account and we'll securely integrate to them.
The office staff needs quick access and visibility into mobile payments. Singlethread automatically notifies office staff so payment reconciliation is simple.
Prefer a paper trail rather than electronic? Singlethread generates receipts and payment confirmations to create a paper audit trail, should you want it.
Reduce Identity Theft Risk
With mobile pay, the dealership is never exposed to a customers credit card number adding security to your department and convenience for the customer.
Singlethread uses highly secure partners and encryption to securely process payments for you and your customers.
Cutomize Singlethread to automatically invoice your customers to give every customer the flexibility to pay via mobile.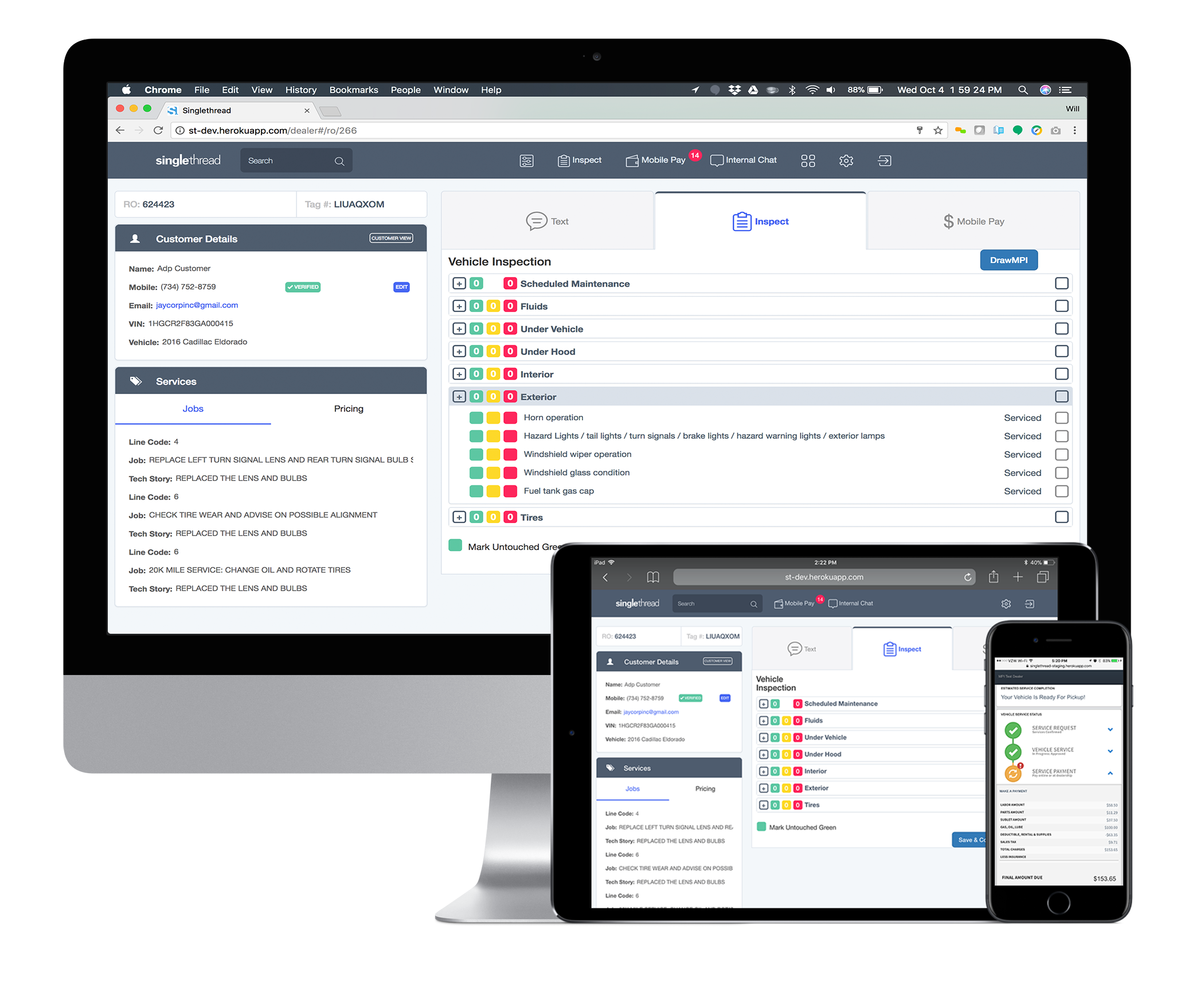 It's All Included
Text, Inspections, Mobile Pay, Chat, Customer Follow Up - all within a click. See how with a Live Demo.